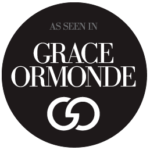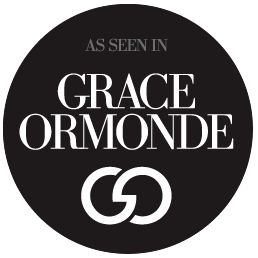 Luca Vieri STUDIO
Best Tuscany wedding photographerS meets Best Tuscany Wedding Venues 
LA FOCE WEDDING
VILLA CETINALE WEDDING
IL BORRO WEDDING
CASTIGLION DEL BOSCO WEDDING
VILLA OLIVA WEDDDING
If you are searching for the best Tuscany destination wedding to throw an unforgettable luxury wedding in Italy, Luca Vieri Tuscany wedding photographer is here for you. One of the best parts of my work as a Tuscany wedding photographer is the happiness my couples experience on their special days at the cradle of the Renaissance.
All the couples I've had the pleasure of photographing arrive in Tuscany because they wish to experience the history and cultural heritage this monumental Italy luxury wedding destination has to offer. And I can't blame you if you, like them are seeking out to make your vows unforgettable.
When it comes to weddings Tuscany has way more to offer than many other locations, as it is multifaceted, and comes with the most magical countryside a destination bride and groom could dream of .My biggest goal as one among the best Tuscany wedding photographers is to ensure you get to experience your Tuscany wedding in all its splendor. And for this I would like to provide you with the best insights, on the hottest wedding venues in Tuscany.
Shall We ?
Villa La Foce Weddings
Siena
As a Villa La Foce wedding photographer I can tell you that this incredible Tuscany wedding venue features one of the most gorgeous Italian gardens. Villa La Foce weddings are laced with spectacular views over Val D' Orcia, and Amiata Mountains. Deservedly renowned as an example of Tuscany's architectural heritage, La Foce luxury weddings come packed with spectacular vistas Iris Origo and the English architect Cecil Pinsent created. Begin your Tuscany wedding with a welcome dinner at La Foce, employ the rolling hills and delightful cottages in your Tuscany wedding photography, enjoy your bridal morning in one of its marvelous suites, topped with period furnishings, art and tiled floors, and of course, I will make certain we include the beautiful geometrical 'rooms', box hedges, lemon trees as weel as the gorgeous Villa Origo in your La Foce wedding images.
Villa Cetinale Weddings
Siena
Many clients ask me what is the best part of being a Villa Cetinale Wedding photographer. Well, capturing weddings at Villa Cetinale is a dream of Roman Baroque aesthetics, and gardens filled with climbing roses, elegant courtyards topped with Iris and pergolas laces with vines. Many of my Villa Cetinale weddings begin with welcome events and include several activities, such as wine tastings, picnics, and, needless to say its dreamy destination wedding in Tuscany backdrops land this sweet spot on top of my list.
Il Borro Weddings
Arezzo
Looking for a perfect location in Tuscany ideal for a wedding weekend? My Il Borro wedding photography services include sharing all the precious Tuscan wedding information with my clients, and this super-lavish Tuscany venue will make a bride blush 50 shades of pink with excitement. An Il Borro wedding celebration comes packed with luxury, and will turn out be everyhting you want if you love your wedding guests to enjoy wine tours, prestigious Tuscan ceremony grounds, and elegant wedding private parties to leave a lasting impression. Having shot multiple events as an Il Borro wedding photographer let me tell you a little secret: you can expect a member of the Ferragamo family to come and greet you themselves.
Villa Gamberaia Weddings
Florence
You need a Villa Gamberaia wedding photographer to tell you but only one exclusive Villa Gamberaia Wedding to know exactly what I mean, when I say that this 15th-century Florentine villa is one for the books. Perched on the Florence hills your Tuscany wedding celebration is bound for glory at this stunning Tuscany wedding venue. Indulging in pathways ensconced into cypresses, manicured gardens, and uber-luxurious rooms is one but when you get to host your Villa Gamberaia wedding reception here, you'll enjoy lasting memories of refinement, sophistication and bliss. Let me capture your love before the epically charming Cabinet de Rocaille, the ornate iron gates of the villa's gardens, and romance will soar.
Castiglion del Bosco Weddings
Montalcino
Rosewood Castiglion del Bosco is the perfect location for an Italian destination wedding, complete with breathtaking landscapes and Old World romance. I've captured many prestigious weddings as a Castiglion del Bosco wedding photographer and I can tell you from experience that your luxury Tuscany wedding at Castiglion del Bosco will land you with uncompromising sophistication and getaway wedding vibes in the heart of Tuscany.
Villa Oliva Weddings
Lucca
Lucca is famous for its romantic wedding venues and every couple considering Lucca for their destination wedding in Tuscany must certainly consider saying I do at Villa Oliva. A marvelous 16th-century architecture specimen, Villa Oliva wedding venue belongs to nobility and its Northern Loggia is a true marvel for a Tuscan wedding ceremony. My Villa Oliva wedding photography services will walk you through this imposing venue and I cannot help but recommend its fountains, waterfalls and enchanting stables (they say even more beautiful than the ones at the Versailles) for some seriously chic and romantic Italian style Tuscany wedding portraits.
Villa Grabau Weddings
Lucca
Enter the Tuscan wedding charm with an absolutely gorgeous Villa Grabau Wedding ? I do! As a Villa Grabau wedding photographer, I can't help but say how fascinated my Tuscany destination wedding couples are with this one. From ceremonies at the isolated Box Hedge theater, to stunning nuptials at the English garden or the lemon grove and wedding cocktail parties at the Park laced with marble statues and gushing fountains, Villa Grabau weddings are unforgettable as they come.
Need More ?
Contact me directly as I will be documenting 2021 luxury weddings in Tuscany and of course these Tuscany venues are only a small sample of what you can enjoy. I will be more than happy to provide you with Tuscany wedding photography information on many more aspects of your Big Day!